Future-proofed applications customised for your business
At Axclusive, we conceptualise, design and develop critical applications made for the way you do business
Whether you need a stand-alone app or one to extend an existing solution, we'll help you automate and streamline processes or modernise core systems. Whether it's as simple as speeding up your website's loading time, ensuring your site is secure and trusted or allowing you to capture leads that visit your site or your app, we have you covered.
Mobile application development
Reach your customers anywhere they are. We develop customised iOS- and Android-based applications from prototyping to deployment and testing.
Web application development
We have in-depth expertise in developing scalable, responsive, and secure web applications back-end languages (Java, .NET and Ruby), front-end languages (Javascript, CSS and HTML), and database management systems (Microsoft SQL, MySQL, etc.).
Progressive web application (PWA) development
We can help you create a native mobile experience from your browser that offers the ability to work offline, using new application software offered by Google Progressive Web Apps. The benefits are that these apps are much faster, feature rich and are portable across both desktop and mobile platforms.
Cloud native application development
Take advantage of the speed and efficiency of the cloud with cloud native apps which are, by nature, cost effective, scalable, portable, reliable and easy to manage. We build cloud-native, microservices-based, and containerised applications using Amazon ECS, Google Cloud Platform, or Microsoft Azure Container Services.
POC and MVP development
Developing apps is never complete without testing on the end user to ensure you have a successful and stable product. We help you validate whether any chosen solution serves your core business needs by offering quick proof of concept (PoC) and a minimum viable product (MVP) creation.
Full-stack software development
We offer the full development cycle. Our team of developers are skilled in back-end, front-end, mobile, blockchain, cloud-native app development, data engineering and artificial intelligence, and can deliver solutions of any complexity.
Our technology expertise
Our team of full stack developers are experts in the following technologies in application development.
Mobile Application
Front End
Back End
Database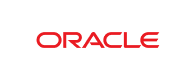 Cloud Development